Our ZZZ Gift Giving Guide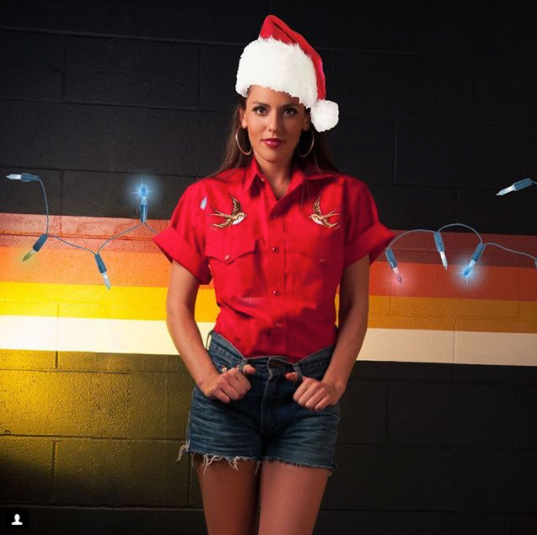 It's the mooooooost expensive tiiiiiiiime of the yeaaaaaaaar. But have no fear, friends. The scientists on staff at Triple Z Threadz have compiled the most cost-effective gift-giving guide, certain to spread cheer and merriment and wonder and all that glorious shit around quicker than an STD at burning man - HEYOOOO. Brace your wallets, you're about to give us all your money.
FOR THE NEIGHBOR THAT CAN'T TAKE A FUCKING HINT
We all have that one neighbor. Loud, seemingly illegal sexcapades at all hours of the night (seriously, like, is there a racoon in the mix?), cooking fiascos whose smells end up seeping through your walls somehow, the dog who shits outside your door instead of, oh, I don't know, literally anywhere else…
Let Bryce or Becky or whatever crazy ass white bread neighbor's keeping you up at night know how you truly feel with a hand-painted, one-of-a-kind "Don't Be So Cunty" magnet. If they don't take the hint at that point, the ZZZ scientists have a realtor on retainer for such occasions.
BIG BAD BOSS
Yeah, sure, no one likes a brown-noser, but you know what people do like? Holiday bonuses. More paid vacation time. Higher quality break room coffee. Donuts. A glance in the other direction when you come back from lunch a little *too* typsy. And we all know the boss's ego needs coaxing from time to time, so grab a Fucker in Charge of You Fucking Fucks desk sign to seal the deal in gaining holiday brownie points with the Fuckiest of Them All.
BESTIE FOR THE RESTIE
Who's the biggest weirdo in your life? Your bff, duh. The weirdo who's seen you puke after one too many Fireball shots, and vice versa. The weirdo who doesn't judge when you order two combo meals from Taco Bell after you took one too many hits. The weirdo who understands you don't do moderation very well and are usually doing too much of something. Get them this shirt, ya fucking weirdos.
MOST RECENT TINDER HOOK UP
Or girlfriend or boy toy or common law spouse or whatever else gets you goin'. What better gift than a morning after sugar dick spoon to sweeten their morning coffee and encourage them to get the heck out of your not-so-humble abode. Don't worry, there's a sugar tits spoon to match.
YOUR MOM
Look, we know what we're about. Most of our shit isn't exactly mom-proof, but these teensy-weensy adorable succulent planters are totally safe bets for mother dearest. They're cute, they're curse-free, and they're basically immortal. You have to try to kill these suckers. She'll love it. Take it from the scientists.
Alright, y'all. These are just the goodies we sell online. Text us at (512) 884-9090 or drop in to shop all the freaky merch for the holidaze season.
---