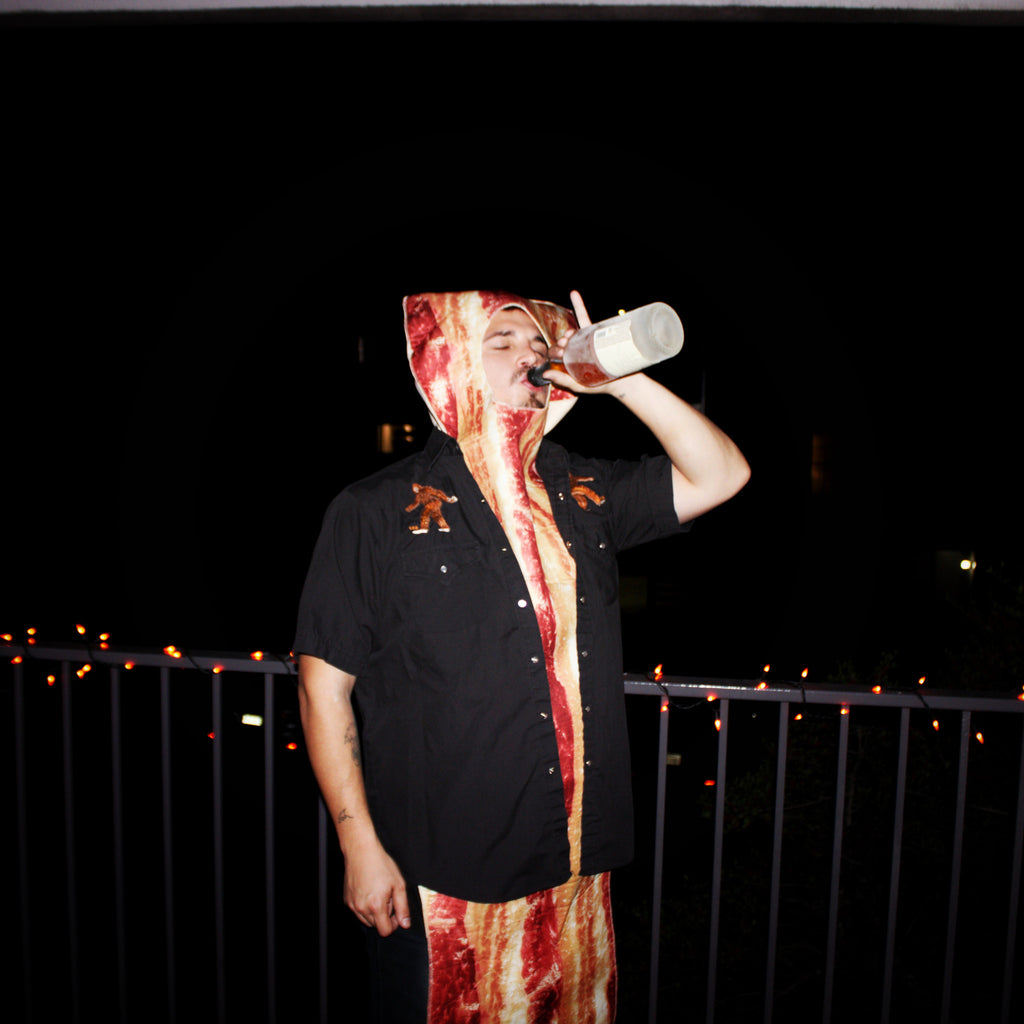 For a rather large city, Austin can sometimes feel quite small depending on your day to day routine. By the time you get yourself out of work, it can be a chore to simply find something to eat before you crash into bed awaiting the next day. But it is normally these types of emotions that drive me to step out of my usual comfort zone and try something new. You never know who or what you might find (FOMO is forever a real thing).
One evening after i leave our fine shop down on South Congress, I decide to go and catch a show at a venue I've yet to visit for myself since moving into town. I make my way downtown at an hour where just about everyone is headed in a similar direction. Mind you, it's Halloween night so I'm greeted by many interesting get ups along the way. Silver Surfer glides by me across the Congress bridge. I'm coerced into a number of pictures with folks who are in egg costumes since I am sporting my usual Bacon ensemble.
The venue is The Belmont, located just West on 6st downtown. Since reopening in 2012, it has become a staple in the area for great local and world renowned acts. On this particular night, I've come to see HeartByrne, a Talking Heads tribute band. While making flippy floppy across the dance floor to catch myself a much needed beer, I notice something familiar. A couple visiting from Vancouver, BC, who I had met earlier that day at ZZZ Threadz. Both of them sporting one of our staple embroideries, Sasquatch with a Wristwatch for him and our voluptuous Snake Lady for her. We catch eyes as if we've known each other for years and from that point on, the good times kept on rolling. You never know where you might make a new friend, find a new favorite band or even a new favorite beer. On this particular Halloween though, I couldn't help thinking, "This must be the place".