An Austin Night out with Triple Z Threadz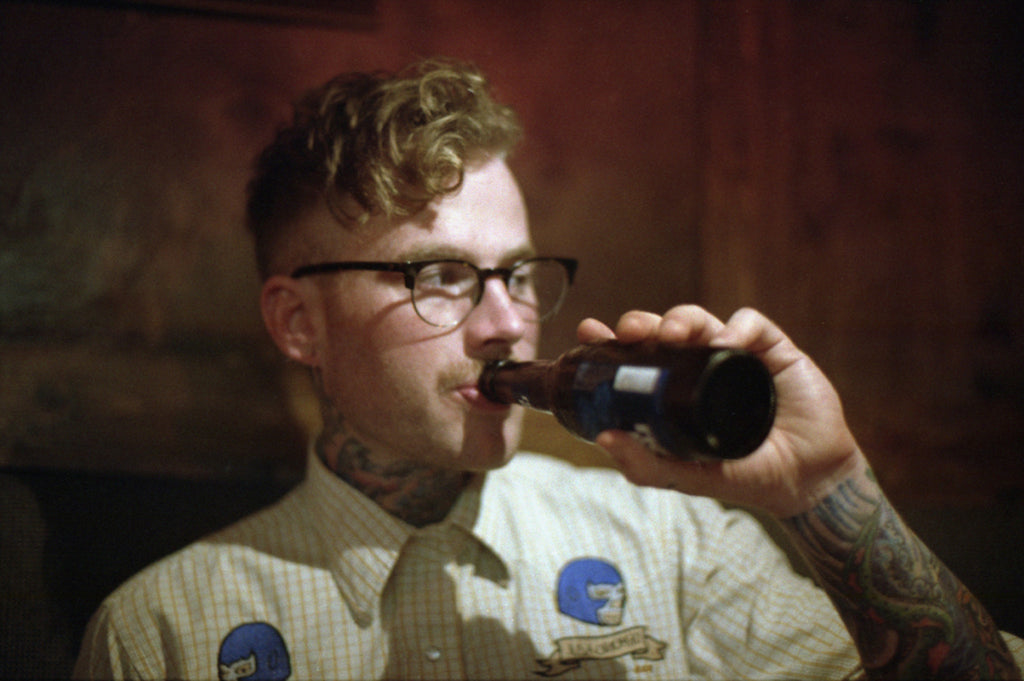 Nowadays in Austin, it's weird if you don't know people who perform live music regularly. The stand out factors comes down to great band chemistry, a magical sound and knowing how to make a crowd leave wanting more. At Triple Z Threadz, we apply those same principles to our core values and principles in how we approach our products and our clients (kick-ass embroidery teamed with beautiful vintage wear). Folks all over enjoy things that are genuine, things they can relate to in one way or another, no matter the art form. Whenever possible, we like to make an adventure in supporting all the locals (and visitors) we know and love. It's no exception when the ones headlining are on the same payroll as you.
If you've never had the pleasure of meeting Bob, the lone gentlemen who works in our sister shop Limbo Jewelry, then you're just plain missing out. While still being relatively new in town, he certainly hasn't wasted any time making his mark. When he isn't slinging assorted styles of bracelets and earrings, you can usually catch him at one of the many venues throughout Austin performing with his sister and their band, The Wilds. Recently, a few of us from the store made a night of going to see them perform.
Right across from the historic (as well as haunted) Driskill Hotel downtown, you'll find The Firehouse Lounge, which is located at 605 Brazos St. Now at first glance it may just seem like any old hostel, but when you walk into the lobby, the first thing that'll catch your eye is the sliding bookcase which will lead you inside their infamous bar (no secret handshakes required, only encouraged). The first thing to notice is the intimate booths and tables, which really lend their hand well to the overall atmosphere created inside of this speakeasy. Once you finish choosing the signature cocktail from one of the professionals behind the bar, the overall mood and vibe of the space begins to really take hold. If you happen to arrive hungry, which is usually the case for me, I would have to suggest their "Lieutenant" sandwich. If that doesn't tickle your fancy, they have an array of other tasty bar snack options to choose from. Drink and food in hand, Rachel, Phoebe and I all take our place while the band warms up and does their sound check.
With a refreshing blend of strings, drum and vocals, Bob and The Wilds take control of the room and command nothing less than full attention from the crowd. Now I do spy, with my little eye, one of our signature Scorpion design shirts on their lead guitarist and damn does he make them look good. Track after track, the band melodically mold into what appears to become one entity. By the end of their set, the three of us really have a newfound respect for our friend and coworker, as well as everyone else who performs in the band. Anyone who is a fan of good old rock and roll is doing themselves a disservice by not catching these guys at a show. When we weren't dancing our asses off, the ladies and I were simply caught with our mouths open and eyes wide. Yes people, they are THAT good.
We may sell tons of fine embroidered crap, but we also specialize in soaking up fine tunes, hard booze, and delicious food.
Till next time,
Matt Meade (resident blogger and drinker of fine beers)
Anyone looking to catch The Wilds at an upcoming show should check out their Facebook page: https://www.facebook.com/thewildsarehere
---